This qualification is designed for learners who wish to further develop their practical and conceptual skills and knowledge in arts, crafts and/or design. The creative industries and cultural sector in Aotearoa New Zealand will benefit from graduates who can use research to inform, critique and present resolved work in simulated contexts. Graduates will be able to independently select and apply a range of processes in arts, craft and/or design contexts.
Entry Requirements
New Zealand Certificate in Arts and Design (Level 4); or
Equivalent knowledge, skills, work experience or study.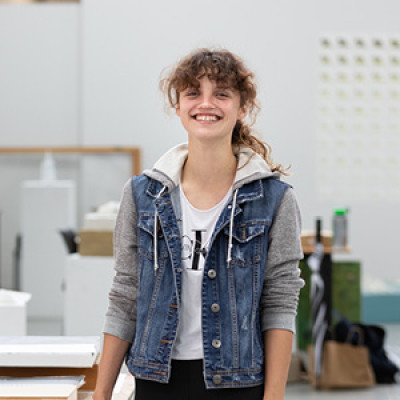 From a young age right through my school years art has been my way of expressing myself. WITT was the best option for me because it gives me that freedom to express myself and challenge myself to take on bigger and better things.
There are amazing, passionate and like-minded people to meet and I know the support from everyone here at WITT will help me excel in anything I choose to do.
Aliyha Kensington
Diploma in Arts & Design (Level 5)
Career Options
Graduates of this qualification will have the skills and knowledge for entry-level positions in production and/or design roles within arts and design industries such as designers, technicians, machinists, or salespeople, gallery, retail, artist, artist assistant, gallery assistant, museum worker, cultural organisations.
Changes for 2023 learners

When you apply to study with WITT in 2023, you will be enrolled with Te Pūkenga, the new national network of vocational and applied education in Aotearoa New Zealand. You will learn in the same way, in the same place, and with the same people. The great news is that this enables us to share skills and knowledge across a network of passionate education providers, to better help you succeed.

Please note that all programmes offered by WITT and other subsidiaries of Te Pūkenga are under review. This is to make sure they are portable, consistent, and aligned with the needs of the industry to provide you with excellent and quality educational opportunities.
Similar Programmes
New Zealand Certificate in Arts and Design (Level 4)