Graduates will be able to:
apply advanced technical knowledge in a highway design or construction environment.
innovatively apply and modify practices in the field of highway engineering.
creatively plan, design, control, budget and prioritise highway construction and maintenance programmes to stand ards required by the engineering profession.
provide managerial input into highway engineering projects and activities.
implement and complete projects without direct supervision.
undertake a wide range of support activities, including organization, management, liaison and public relations.
analyse and evaluate technical and economic options.
display substantial personal and professional communication skills, both verbal and written.
exercise responsibility for the work of others, including cost effective allocation of resources.
maintain individual quality standards.
continue studies towards higher professional or managerial qualifications.
NZIHT Te Pūkenga
This qualification is delivered in partnership with the NZIHT Te Pūkenga. You can find out more about their programmes and block courses on their website.
Admission Requirements
The applicant must:
have an appropriate (e.g. engineering, science, geology, or similar) degree or higher tertiary qualification, and:
satisfy the Programme Manager, with advice from academic staff, that they have sufficient knowledge of mathematics to ensure successful completion of the programme.
Career Options
Design, construction and maintenance of roads, project management, infrastructure planning and development, asset management, company management, local Government, tertiary teaching.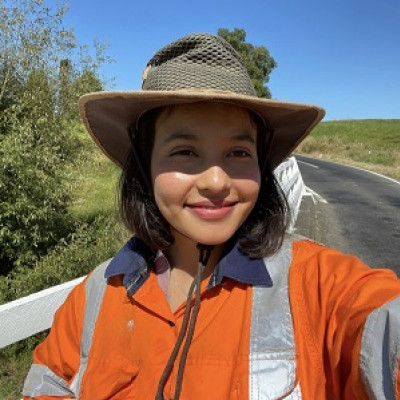 Five years after graduating with a Graduate Diploma in Engineering (Highways) Nisha has an enviable position project managing key infrastructure projects for Gisborne District Council.
Nisha came to New Zealand with a Bachelor of Civil Engineering from her home country of Nepal and chose the NZIHT one-year graduate diploma as she felt it would have a good chance of leading to rewarding employment.
Her qualifications first saw her working for Downers Construction in Hamilton, followed by GHD in Taumarunui, where the region reminded her of her home in Kathmandu, before her move to Gisborne District Council where she works as a Design and Contract Engineer.
Nisha
Graduate Diploma in Engineering (Highways) (Level 7)