Accounting Strand:
Gain the skills and knowledge to be employed in a variety of business entities in accounting roles such as: finance administrator, inventory controller, accounts receivable/payable officer.
Graduates may also be able to contribute to community groups in volunteer accounting functions.
Leadership and Management Strand:
Gain the skills and knowledge to work or gain employment as a manager/ leader in roles at an operational level within New Zealand businesses.
On successful completion of this qualification you will be eligible to move into the second year of the Bachelor of Applied Management (Leadership and Management strand) or Bachelor of Accounting (Accounting strand).
You will learn how to:
apply knowledge of the principles and practices of operations, accounting, sales/marketing, HR, and risk management, to support the operational efficiency and effectiveness of the entity.
contribute in operational contexts to innovation and organisational change within a business entity.
develop and maintain operational business relationships with stakeholders for efficient and effective performance of the entity.
research and communicate information for efficient and effective performance of the entity.
apply problem-solving and decision-making in operational contexts for efficient and effective performance of the entity.
manage own and others' learning and performance within an operational context for efficient and effective performance of the entity.
apply professional and ethical behaviour, in a socially and culturally appropriate manner.
analyse the impact of internal and external environments on entities.
analyse how the origin and nature of the bi-cultural partnership (as embedded in the Treaty of Waitangi) can be applied to business a ctivities and relationships.
Programme specific information
There are full-time and part-time study options available. For those working or who have a busy schedule you can undertake one or two papers at a time. This is a great opportunity for you to upskill while in employment. There are also evening papers available.
Entry requirements
NCEA Level 2; or

Equivalent knowledge, life skills, work experience or study.
English language requirements
IELTS 5.5 (academic) overall with no less than 5.0 in any band, or NZCEL 4 (Academic) or equivalent

University study Pathway
Complete the NZ Diploma in Business (Level 5) and pathway into the second year of the Bachelor of Commerce (University of Canterbury)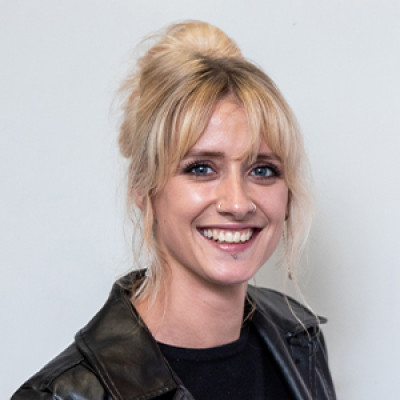 After completing my certificate in business administration last year and enjoying it so much, I decided to push myself further.
It's been an amazing experience so far and I'm really enjoying the challenges. The support provided by the student success team and tutors is incredible. Being dyslexic I struggled with school and never thought I'd be able to study let alone do a diploma. The teaching and support here has completely changed my perception of learning with dyslexia. I was really nervous when I first started, but pushing myself out of my comfort zone has been the best decision for me and my future. I'm excited to see where this course takes me and what opportunities it opens up for me in the future.
Hannah Bryan
New Zealand Diploma in Business
Additional expenses:
Required text books for some papers.
Note: Only purchase text books for the paper[s you are enrolled into.
Stationery and printing $130 per course/paper (approx.).
Similar Programmes