Learn how to operate a range of computer applications including Microsoft Office, computerised accounting, administration procedures and processes, and the different technologies used in a modern office environment. You will also develop effective business communication skills.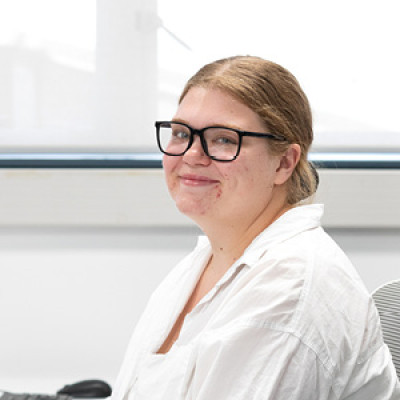 I decided to come and study at WITT to further my studies and ensure I felt prepared enough to be able to succeed in a business environment. The programme covers a variety of skills to ensure you are able to go straight from study into work confidently and it also allows you to practise and learn the job while in class.
The campus feels like a community, it's lively and you are encouraged to use the services such as extra help with assessments and referencing. Everyone at WITT wants to see you succeed, and they will do anything to help you do that!
Skye Hutchings
Adminstration
Career Options
Graduates of this qualification will have the skills and knowledge to work, or gain employment, in a wide range of general office administration roles in a variety of sectors, under broad guidance. These may include: a sole-charge role in a small business entity, senior receptionist, customer relationship roles, personal assistants and secretaries, lead administrator, frontline customer service roles, call or contact centre operators, office support workers, web administrator, service desk coordinator.
Changes for 2023 learners

When you apply to study with WITT in 2023, you will be enrolled with Te Pūkenga, the new national network of vocational and applied education in Aotearoa New Zealand. You will learn in the same way, in the same place, and with the same people. The great news is that this enables us to share skills and knowledge across a network of passionate education providers, to better help you succeed.

Please note that all programmes offered by WITT and other subsidiaries of Te Pūkenga are under review. This is to make sure they are portable, consistent, and aligned with the needs of the industry to provide you with excellent and quality educational opportunities.
Similar Programmes
New Zealand Certificate in Business (Administration and Technology) (Level 4)