You will learn how to:
apply knowledge of plant and soils science to the identification, selection, and growing of plants.
apply knowledge of growing systems and environments to the establishment and growing of plants.
Classes for Trimester 2 2023 intake will be taught on Wednesdays from 9am to 2:30pm.
Classes for Trimester 1 2024 intake will be taught on Tuesday evenings from 6pm - 9pm with 10 Saturdays as well.
Programme Specific Information
This programme is open entry.
Graduates will benefit by having a breadth of horticulture knowledge and transferable skills valued by the horticulture community which will facilitate improved performance in the workplace and career progression, including to higher levels of study.
The horticulture sector will benefit from being able to recruit graduates who have an understanding of the underpinning science and growing practices used in a wide range of horticulture contexts.
This qualification is designed to be flexible enough to reflect regional and sector variations in demand for transferable skills and knowledge.
Graduates will be capable of working under limited supervision in the horticulture community with responsibility for work outcomes.
Employment/Cultural/Community Pathway
Graduates of this qualification may be employed or self-employed, and/or move flexibly between a range of horticultural enterprises.
This qualification will also be suitable for small block owners or for mature learners who wish to gain knowledge of horticultural science in a range of general horticulture growing systems and practices.
Further Study Options
This qualification may lead on to the New Zealand Certificate in Horticulture Services (Level 4) with strands in Amenity, Arboriculture, Cemetery, Landscape Design, Landscape Construction, and Sports Turf.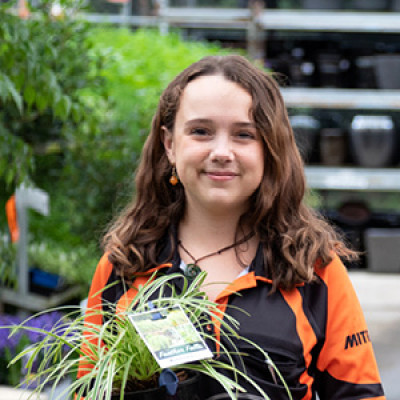 I loved every aspect of my horticulture studies at WITT. It helped ignite a true passion of mine with a wealth of knowledge and skills that I am not able to apply at my job in the garden centre at Mitre 10. My wonderful class and experienced tutor made an encouraging and fulfilling learning environment, we still keep in touch today, bonding over all things plants. I look forward to continuing my studies this year with the Organic Primary Production course and am excited to see where my horticulture journey takes me.
Siobhan Hemingway
Horticulture