Entry Requirements
• New Zealand Certificate in Pest Operations (Level 3); or
• NCEA Level 2; or
• Equivalent knowledge, life skills, work experience or study.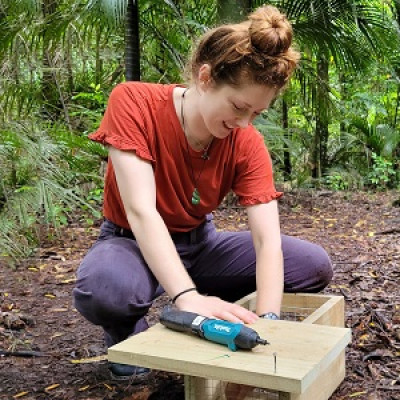 As part of Katelyn's 30-week Level 4 Certificate in Conservation (Operations), she has mapped a local reserve, used GPS coordinates to place monitoring tunnels and subsequent traps. She has then gone on to clear traps, record the results and create a management plan for the area to present to stakeholders.
Katelyn feels like she has discovered the field for her after initially working and training in horticulture. She enjoys studying the way things are naturally and recommends the course to anyone interested in conservation.
Katelyn
Level 4 Certificate in Conservation (Operations)
Changes for 2023 learners

When you apply to study with WITT in 2023, you will be enrolled with Te Pūkenga, the new national network of vocational and applied education in Aotearoa New Zealand. You will learn in the same way, in the same place, and with the same people. The great news is that this enables us to share skills and knowledge across a network of passionate education providers, to better help you succeed.

Please note that all programmes offered by WITT and other subsidiaries of Te Pūkenga are under review. This is to make sure they are portable, consistent, and aligned with the needs of the industry to provide you with excellent and quality educational opportunities.