This English learning course is based on an individual programme for each student. There are 6 levels of learning: beginner, elementary, pre-intermediate, intermediate, upper intermediate and IELTS preparation. Students move from one level to the next when they sucessfully pass a transition test. Students at the intermediate and upper intermediate levels can set an external IELTS internationally accepted examination.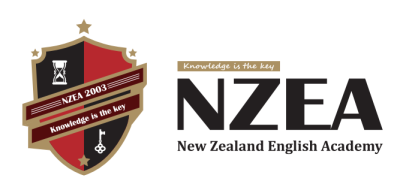 About NZEA
NZEA provides courses in English language from beginners to upper intermediate, creating pathways to further education and community outcomes. Our courses are flexible and individually designed. We have experienced, dedicated and caring teachers and admin staff who give excellent support to our students.
Entry Requirements
On arrival, all students will sit the entrance english test and on the basis of their results will be placed in one of the levels: beginner, elementary, pre-intermediate, intermediate, upper intermediate or IELTS preparation.
Further Study Options
Students can graduate at any level and can either pass on to the next one or enrol in further study at a higher level.
Changes for 2023 learners

When you apply to study with WITT in 2023, you will be enrolled with Te Pūkenga, the new national network of vocational and applied education in Aotearoa New Zealand. You will learn in the same way, in the same place, and with the same people. The great news is that this enables us to share skills and knowledge across a network of passionate education providers, to better help you succeed.

Please note that all programmes offered by WITT and other subsidiaries of Te Pūkenga are under review. This is to make sure they are portable, consistent, and aligned with the needs of the industry to provide you with excellent and quality educational opportunities.
Similar Programmes
New Zealand Certificate in English Language (Applied) (Level 3)