Graduates of this qualification will have the skills and knowledge to work as early childhood educators in a range of early childhood contexts, such as centre-based, hospital-based (play specialist assistant), home-based, nanny, parent-led, or culturally-based contexts including Pasifika or Māori.
This qualification is a 360-credit programme. The programme has eighteen 15-credit courses and three 30-credit courses. Ākonga must gain 360 credits and complete all courses specified. All courses are compulsory, reflecting the specific range of core competencies required by early childhood teachers.
The programme works in trimesters of 16 weeks. A full-time work load for a trimester is three or four courses (60 credits). Part-time is a minimum of two courses (30 credits). The course is completed through blended learning – a mix of online and face to face sessions. Each course contains two to three assignments, workshops and noho marae visits/stay. Allow approximately 19 hours study commitment per week. WITT and The Open Polytechnic (OPNZ) provide amazing online support for you through iQualify.
Academic entry requirements
To be considered for selection into this programme, applicants must be at least 17 years of age at the time of entry, complete all application forms and satisfy one of the following criteria:
Hold University Entrance (as defined by NZQA) OR a recognised equivalent such as International Baccalaureate or Cambridge International
Every applicant must go through the selection process. Applicants are required to:
Provide two confidential referees
Undertake a written literacy and numeracy test
Participate in a group exercise
Participate in an individual interview
Undergo Police vetting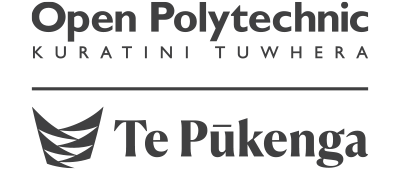 Open Polytechnic Te Pūkenga
This programme is offered in partnership with The Open Polytechnic. You can find out more about this programme and apply via their website.
Further study options
Graduates can progress to the following programmes:
Graduate Diploma in Primary/Secondary
Master's of Education/Teaching and Learning
Changes for 2023 learners

When you apply to study with WITT in 2023, you will be enrolled with Te Pūkenga, the new national network of vocational and applied education in Aotearoa New Zealand. You will learn in the same way, in the same place, and with the same people. The great news is that this enables us to share skills and knowledge across a network of passionate education providers, to better help you succeed.

Please note that all programmes offered by WITT and other subsidiaries of Te Pūkenga are under review. This is to make sure they are portable, consistent, and aligned with the needs of the industry to provide you with excellent and quality educational opportunities.