Get Study Ready is designed to help introduce you to tertiary study and support services at WITT. It's available to all new students to help prepare you for O-week and your studies.
Monday 7 March.
If you cannot attend but would like to know everything you need to know before starting your programme, download the Welcome Pack.
---
Pop in Sessions
9:30am - 10:00am - Want to explore the campus?
Meet us outside the main reception at 20 Bell Street 5 minutes prior to the campus tour starting. If you can't make this campus tour, take a look at the upcoming dates and times below.
10:00am - 11:00am - Got any Studylink or scholarship concerns?
Pop into Te Piere and see Allana who is part of our Kaitakawaenga team who can help.
10:00am - 11:00am - Thinking about part-time work while you are studying?
Now is your chance to check your CV and discuss with our Careers Advisor Nikki how you can make working part-time and studying at WITT work for you.
11:00am - 12:00pm (noon) - Wellbeing for Success
Come along to learn how you can recognise and manage all the stressful times during your study journey.
---
What to bring
Pen & paper and a support person if required.
---
Student ID Card
Your student ID is a multipurpose card that gives you access to the student carpark, library resources, photocopying and printing credits, free bus travel, and student discounts.
How to get your Student ID Card?
Beat the queue! You can save time by emailing a suitable head and shoulders photo to idcards@witt.ac.nz please include in the email your preferred first name, your legal family name, student ID number and date of birth
We have 5x $50 Pak n Save vouchers and 5x $10 Garage Café or Study Break Café vouchers up for grabs. All you have to do is collect your student ID card before 11 March and go in the draw!
Email idcards@witt.ac.nz with your photo and vaccine pass or pop into one of our campuses for your chance to get in the draw and start taking advantage of student deals like FREE buses!
Already got your student ID? – Good news you are already in the draw!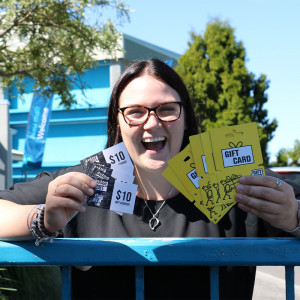 Why do you need your Student ID Card?
You need your student ID card for printing and photocopying, parking in the student carpark, issuing Library books, and accessing areas around campus
It is also the key to free bus travel to and from WITT and around the māunga. Some places such as the cinema give a student discount so it is always a good idea to have your ID card with you.
Important tips for getting your Student ID Card
You can collect your ID card from Te Whare Mātauranga (L Block) (please allow two working days to process your card)
If you can't email us a photo, don't worry, you will be able to get your ID card up to two weeks before your course starts by popping into Te Whare Mātauranga between 10.00 – 12.00, Monday – Friday and we can take a photo for you
Please note, you need to be fully enrolled before we can process an ID card for you
You will also need to show your vaccine pass before the ID card will be given to you
---
Campus Tours
Learn to navigate your way around campus, discover all the key places and step into your first day with confidence. Campus tours generally take around 20-30 minutes.
Meet us outside the main Reception at 20 Bell Street 5 minutes prior to the tour start.
April
Wednesday 13 at 3:00pm
Friday 22 at 9:00am
Tuesday 26 at 12:00pm (noon)